Play

Play Next

Add to queue
Play

Play Next

Add to queue

98 plays

Play

Play Next

Add to queue

75 plays

Play

Play Next

Add to queue

77 plays

Play

Play Next

Add to queue

339 plays
Genre: Hip Hop

Location Africa, UG

Profile Views: 5636

Last Login: 2/11/2012

Member Since 3/15/2008

Record Label signed

Type of Label Indie

Bio

"K.R.Y.T.I.C was born in Uganda and raised in Zambia, he is the perfect mixture of both worlds and so is his music. Having met him in person, he is a quiet person and there is just something about him, I wouldnt say anti-social but One can question. He sure is no doubt a lovely person. Once you hear his music, you understand why they say HipHop is poetry. ....With a rap that goes well with the African legend songs and the rythme of unbeatable beats, swagga of a college kid and talent of a hiphop Legend fits his name. ....K.R.Y.T.I.C is sure headed for greatness." states Lillian Elidah. ....The track record is impeccable, the flow is malicious, the future of African hip hop is finally secure. Thanks to one Anthony Victor Muligisa...more commonly known as Krytic. ....Weighing in at three years of none-stop good music, two mixtapes deep, and a much anticipated album, entitled Best Before Forever, Krytic is set for nothing but greatness..... ...... ....Born August 9th in the small town of Jinja, Uganda. Krytic is the first of four. Due to all the civil unrest in his home country, his family relocated all across the Nile, for about two years, finally settling down in Zambia in '89. There is totally nothing cliche about this guy...because as much as everyone claims they got introduced to music at a tender age. Anthony was just your average kid next door and the girl next door would soon learn, a rather cute one at that. ....There was nothing...not even his witty nature...that would have hinted the brightly lit future he now faces. His earliest experience with music were Michael Jackson's 'Dangerous' album, a tape that he got off his dad. He dabbled in writing slight poetry and by the time he got to his teens, his writing was getting the attention of high school poetry competitions. ....Him and music finally made the connection when he overheard his neighbors recording verses over beat box instrumentals. He was instantly drawn towards the witty rhyme patterns, the kick, the snares ,the punchlines that make up the art form he now fights so passionately to defend..... ...... ....Staying up late nights,sacrificing school grades and social activities...the young poet fought day and night to sharpen his skills on the mic. ....After five years he tried his luck in a recording session and recorded his first track...Club It Out...produced by Didi, a resident producer that was causing a riot on the underground scene. The song didn't do very well on the local circuit, but it managed to get the attention of one Defenze, a rival rapper Krytic had taken a stab at on the ride out of the track. A small feud grew off this stab and things were set to heat up until Krytic and Defenze met at his old high school and sorted out their differences. That afternoon, what Krytic defines as "one of the most educative friendships of my life" was born. ....The unlikely duo, Krytic and Deffy, took to the mic with insane ferocity, churning out Ndola city underground classics like: How Cold It Gets, Helping Hands, Silence remix and much later...Move featuring Steve. ....For a while Krytic and Deffy seemed set to hold down Ndola City for eternity, but then...a wild card was introduce. A wild card called Calamity. Mulu, the producer Deffy had introduced to Krytic (and produced the previously mentioned songs) passed away. Both having been close to Mulu, Krytic and Deffy took his death really badly, and for a moment both seemed ready to give up the hip hop dream, now having nowhere to record. This however changed when Krytic met Steve, another MC that was coming up and getting major air play on radio. Steve introduced Krytic and Def to Bezariel Mwanza, his producer. Unlike anyone Krytic had ever worked with, Bez was more of a mellow producer, whose niche was live instruments. The combination with Krytic's lyrics brought about arguably one of Zambia's most soulful projects..... ...... ....Seeing the future in him, Bez signed Krytic to his label and began working on his first album,THE NINETH LETTER. However, calamity had other plans, and this time they were closer to home. ....On 31st October '06, Krytic's father passed away, leaving behind a wife, four troublesome children and a landslide of bills. Left to be the man of the house,for the first time in his life Krytic began to see the music thing as a means of paying the bills. His pain could be felt on "Shadows of a Glass" a song he wrote for his father. ....As though pushed on by the new development, Krytic worked double time on the lyrics, at the same time enrolling in Law school in the capital city. Loaded with a CD of his promo, he took on the capital, and not before long he had got one of his songs on heavy rotation on Q fm. Endorsed by Dj's like Thrill, Chepa, Honey and Drex, the buzz was just sickening..... ...... ....He began to work with other upcoming rappers from the big city, expanding his listenership in large bounds. His first mix tape...The Eleventh Letter-Mind of a Mad Black Man, included appearances such as Slap d, Dope Ghetto, J.rox and even a sampled verse from 2pac. As usual his spins were massive and "My Best Friend" off the mixtape, soon became a local favorite..... ...... ....He met 2wo-1ne at a recording studio and the synergy was just insane. From this friendship came the much acclaimed, BURG CITY ON LOCK ONE mixtape, a venture which not only put a new face to local hip hop, but also solidified Krytic's position as 'lyricist of the year' which he got voted later that year. There is no end to the number of insane punchlines that he brings forth. And he says he Is just getting warmed up. With a solid past, a bright future and a thousand plus fans behind him, Krytic doesn't seem to even be slowing down..... ...... ....When asked what he thinks about the buzz around him he replies, with a smirk "I THINK I WELL EARNED IT." ....The fight is at hand, the fighter is ready. ....Let the future begin... ....Deuces:).... ...... ...... .. .. .. .......... ..headphones and mic MySpace Layouts Gallery!......Create Your Own Layout Here!.... .. .. ..........

Members

K.R.Y.T.I.C, Reliq and Young o run Dream Musiq Label together as a team.

Influences

Tupac. Eminem, Jay Z, Nas and Biggie

Sounds Like

Like The Future
No recent updates in this category.
Why not...
Bio:
"K.R.Y.T.I.C was born in Uganda and raised in Zambia, he is the perfect mixture of both worlds and so is his music. Having met him in person, he is a quiet person and there is just something about him, I wouldnt say anti-social but One can question. He sure is no doubt a lovely person. Once you hear his music, you understand why they say HipHop is poetry.
With a rap that goes well with the African legend songs and the rythme of unbeatable beats, swagga of a college kid and talent of a hiphop Legend fits his name.
K.R.Y.T.I.C is sure headed for greatness." states Lillian Elidah.
The track record is impeccable, the flow is malicious, the future of African hip hop is finally secure. Thanks to one Anthony Victor Muligisa...more commonly known as Krytic.
Weighing in at three years of none-stop good music, two mixtapes deep, and a much anticipated album, entitled Best Before Forever, Krytic is set for nothing but greatness.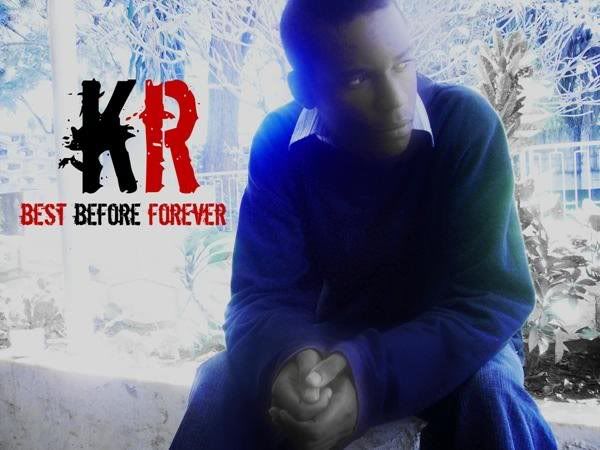 Born August 9th in the small town of Jinja, Uganda. Krytic is the first of four. Due to all the civil unrest in his home country, his family relocated all across the Nile, for about two years, finally settling down in Zambia in '89. There is totally nothing cliche about this guy...because as much as everyone claims they got introduced to music at a tender age. Anthony was just your average kid next door and the girl next door would soon learn, a rather cute one at that.
There was nothing...not even his witty nature...that would have hinted the brightly lit future he now faces. His earliest experience with music were Michael Jackson's 'Dangerous' album, a tape that he got off his dad. He dabbled in writing slight poetry and by the time he got to his teens, his writing was getting the attention of high school poetry competitions.
Him and music finally made the connection when he overheard his neighbors recording verses over beat box instrumentals. He was instantly drawn towards the witty rhyme patterns, the kick, the snares ,the punchlines that make up the art form he now fights so passionately to defend.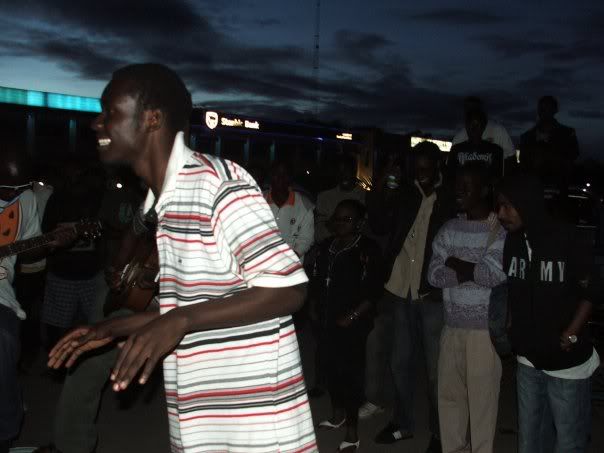 Staying up late nights,sacrificing school grades and social activities...the young poet fought day and night to sharpen his skills on the mic.
After five years he tried his luck in a recording session and recorded his first track...Club It Out...produced by Didi, a resident producer that was causing a riot on the underground scene. The song didn't do very well on the local circuit, but it managed to get the attention of one Defenze, a rival rapper Krytic had taken a stab at on the ride out of the track. A small feud grew off this stab and things were set to heat up until Krytic and Defenze met at his old high school and sorted out their differences. That afternoon, what Krytic defines as "one of the most educative friendships of my life" was born.
The unlikely duo, Krytic and Deffy, took to the mic with insane ferocity, churning out Ndola city underground classics like: How Cold It Gets, Helping Hands, Silence remix and much later...Move featuring Steve.
For a while Krytic and Deffy seemed set to hold down Ndola City for eternity, but then...a wild card was introduce. A wild card called Calamity. Mulu, the producer Deffy had introduced to Krytic (and produced the previously mentioned songs) passed away. Both having been close to Mulu, Krytic and Deffy took his death really badly, and for a moment both seemed ready to give up the hip hop dream, now having nowhere to record. This however changed when Krytic met Steve, another MC that was coming up and getting major air play on radio. Steve introduced Krytic and Def to Bezariel Mwanza, his producer. Unlike anyone Krytic had ever worked with, Bez was more of a mellow producer, whose niche was live instruments. The combination with Krytic's lyrics brought about arguably one of Zambia's most soulful projects.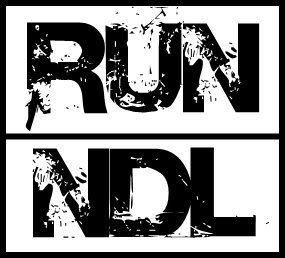 Seeing the future in him, Bez signed Krytic to his label and began working on his first album,THE NINETH LETTER. However, calamity had other plans, and this time they were closer to home.
On 31st October '06, Krytic's father passed away, leaving behind a wife, four troublesome children and a landslide of bills. Left to be the man of the house,for the first time in his life Krytic began to see the music thing as a means of paying the bills. His pain could be felt on "Shadows of a Glass" a song he wrote for his father.
As though pushed on by the new development, Krytic worked double time on the lyrics, at the same time enrolling in Law school in the capital city. Loaded with a CD of his promo, he took on the capital, and not before long he had got one of his songs on heavy rotation on Q fm. Endorsed by Dj's like Thrill, Chepa, Honey and Drex, the buzz was just sickening.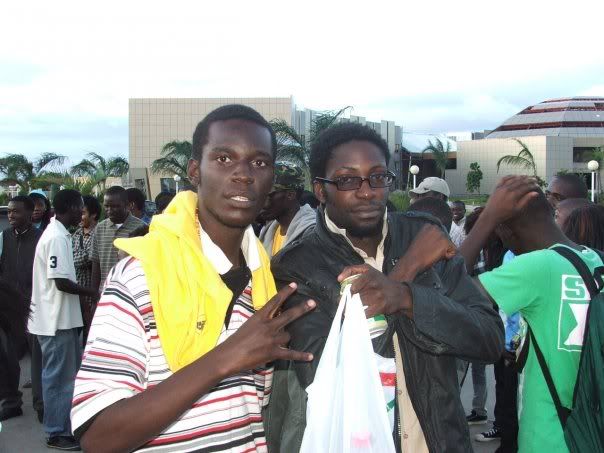 He began to work with other upcoming rappers from the big city, expanding his listenership in large bounds. His first mix tape...The Eleventh Letter-Mind of a Mad Black Man, included appearances such as Slap d, Dope Ghetto, J.rox and even a sampled verse from 2pac. As usual his spins were massive and "My Best Friend" off the mixtape, soon became a local favorite.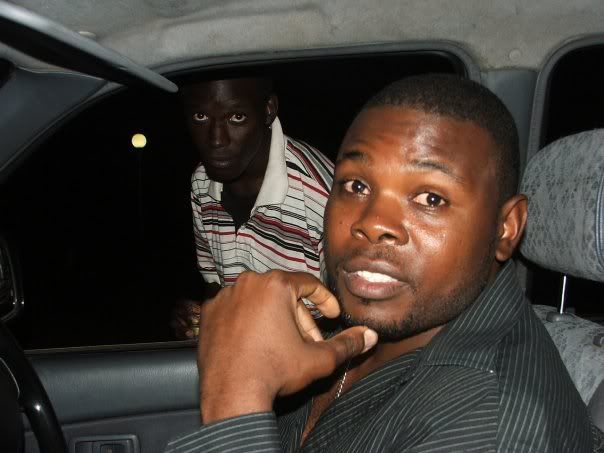 He met 2wo-1ne at a recording studio and the synergy was just insane. From this friendship came the much acclaimed, BURG CITY ON LOCK ONE mixtape, a venture which not only put a new face to local hip hop, but also solidified Krytic's position as 'lyricist of the year' which he got voted later that year. There is no end to the number of insane punchlines that he brings forth. And he says he Is just getting warmed up. With a solid past, a bright future and a thousand plus fans behind him, Krytic doesn't seem to even be slowing down.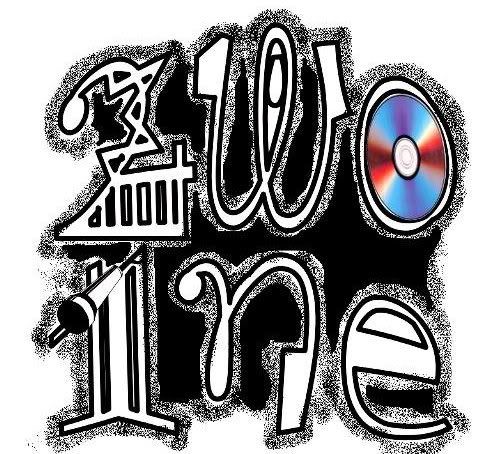 When asked what he thinks about the buzz around him he replies, with a smirk "I THINK I WELL EARNED IT."
The fight is at hand, the fighter is ready.
Let the future begin...
Deuces:)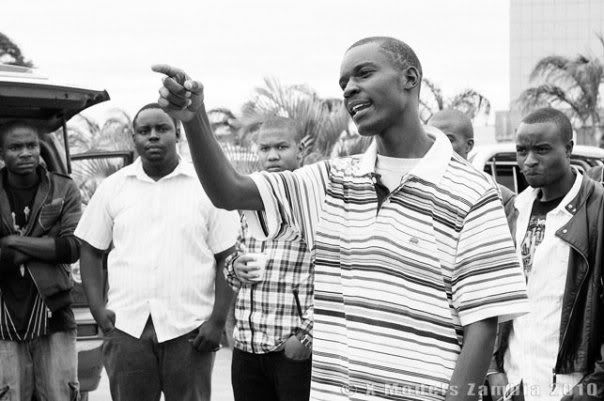 ..
---
headphones and mic MySpace Layouts Gallery!
Create Your Own Layout Here!
---
Member Since:
March 15, 2008
Members:
K.R.Y.T.I.C, Reliq and Young o run Dream Musiq Label together as a team.
Influences:
Tupac. Eminem, Jay Z, Nas and Biggie
Sounds Like:
Like The Future
Record Label:
signed