Play

Play Next

Add to queue
Play

Play Next

Add to queue

3 plays

Play

Play Next

Add to queue

1 play

Play

Play Next

Add to queue

0 plays

Play

Play Next

Add to queue

0 plays

Play

Play Next

Add to queue

0 plays
Genre: Experimental / New Wave / Rock

Location St.Louis, Missouri, US

Profile Views: 148634

Last Login: 1/11/2013

Member Since 6/4/2006

Website ockumsrazor.com

Record Label n/a

Type of Label Indie

Bio

Members

Influences

Sounds Like
Haven't you ever heard of Ockum's Razor? The simplest explanation is probably the best one. Our name is Ockum's Razor and we are a rock music artist from Saint Louis, Missouri that originated in 2002, specializing in rock along the lines of Faith No More, Alice In Chains, Sevendust & Tool. Genres consisting of everything from acoustic to metal. We look to each other's similarities to better harness the music from deep within, enriched with pure emotion and the vastness of the human condition, we filter our vision through the eyes of:



For a more comprehensive bio & booking contact click HERE



Email: booking (AT)

ockumsrazor.com

for inquiries.

ATTN: Topher @ Ockum's Razor

(Copy and paste the code below the banner to add to your myspace or website!!!)

Ockum's Razor has 7741 friends.
Member Since:
June 04, 2006
Record Label:
N/A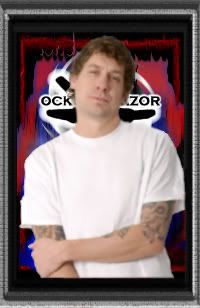 ..
Patrick - Percussion


*Get a FREE MP3 of 'Two Thieves' w/ sign up!
For mobile streaming & subscription services that
Ockum's Razor is on click
HERE
*For our
mobile website
" Text getockumsrazor to 88704 NOW & get news, content, gigs, tickets & much more. You can also share with your friends directly from our pages & comment.
*Join our
mobile club
& we can reply back & forth.
*For
FREE MEDIA
directly from your phone text:
OCKUMSRAZOR to 69937 (MYXER)